Courtesy of the wonderful VerityNorth of the C19 messageboard, who supplied these scans of the RadioTimes, please find below a veritable treasure trove of Cranford related loveliness.
Yes, I am a bit late, sorry. Hopefully now I've managed to get my screencapping software to stop making people look either like pygmies or giants, I should also be capping (and snarking) each episode.
Any way, the first three scans are the fold out front cover.
Look it's St.John Rivers nonchalently leaning on a light, I knew he hadn't gone to India!
The following is the main article and the behind the scenes special. Enjoy.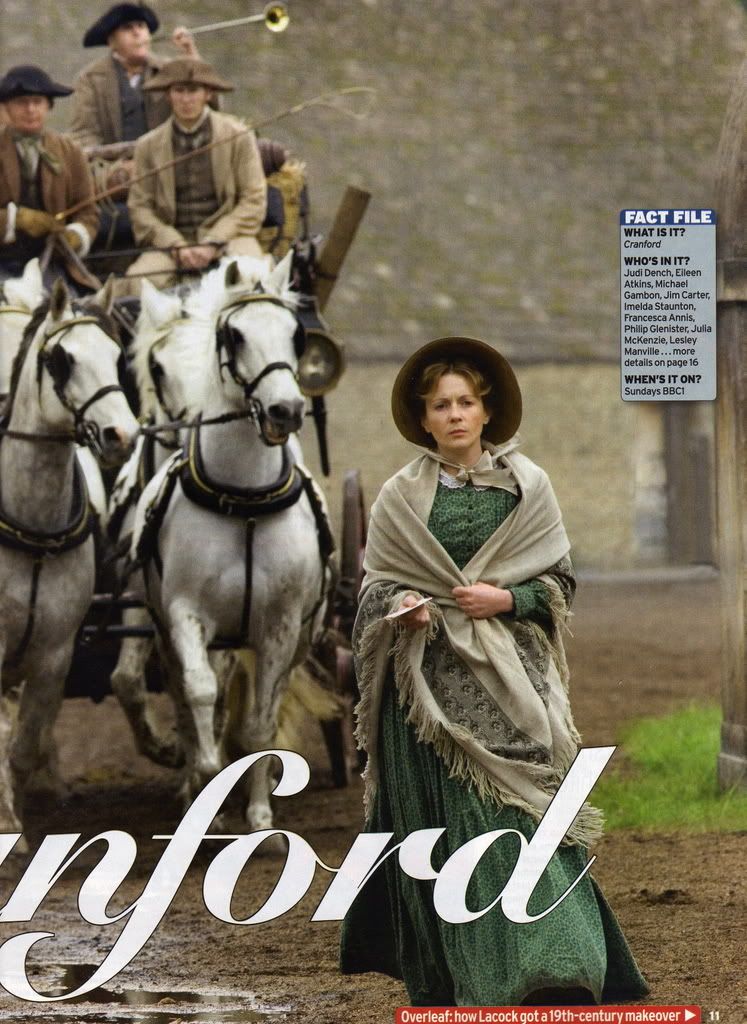 The
RadioTimes minisite
has lots of cast video interviews and the behind the scenes video for the photoshoot.